Malaria Champions
Awa Marie Coll-Seck
As an African woman, mother, doctor, and Senegal's former Minister of Health, Professor Awa Marie Coll-Seck has seen firsthand the devastating impact of malaria on individuals and communities. She now leads Roll Back Malaria, a global public-private partnership that coordinates the efforts of hundreds of stakeholders who promote prevention, diagnostic, and treatment programs, and develop new tools to control and eliminate malaria.
Katherine Commale
One bed net at a time, that's how 10-year-old Katherine and her mother Lynda Commale have raised nearly $200,000 for life-saving bed nets over the past five years. Starting at just 5 years old, Katherine raised awareness on a local and national level, beginning in her United Methodist Church in Hopewell, Pennsylvania.
Dikembe Mutombo
NBA and WNBA basketball stars have scored big by reaching out to their fans to raise funds to save lives from malaria. Among the all-star athletes, Congolese basketball legend Dikembe Mutombo is committed to providing malaria prevention and treatment to those in his home country and throughout Africa.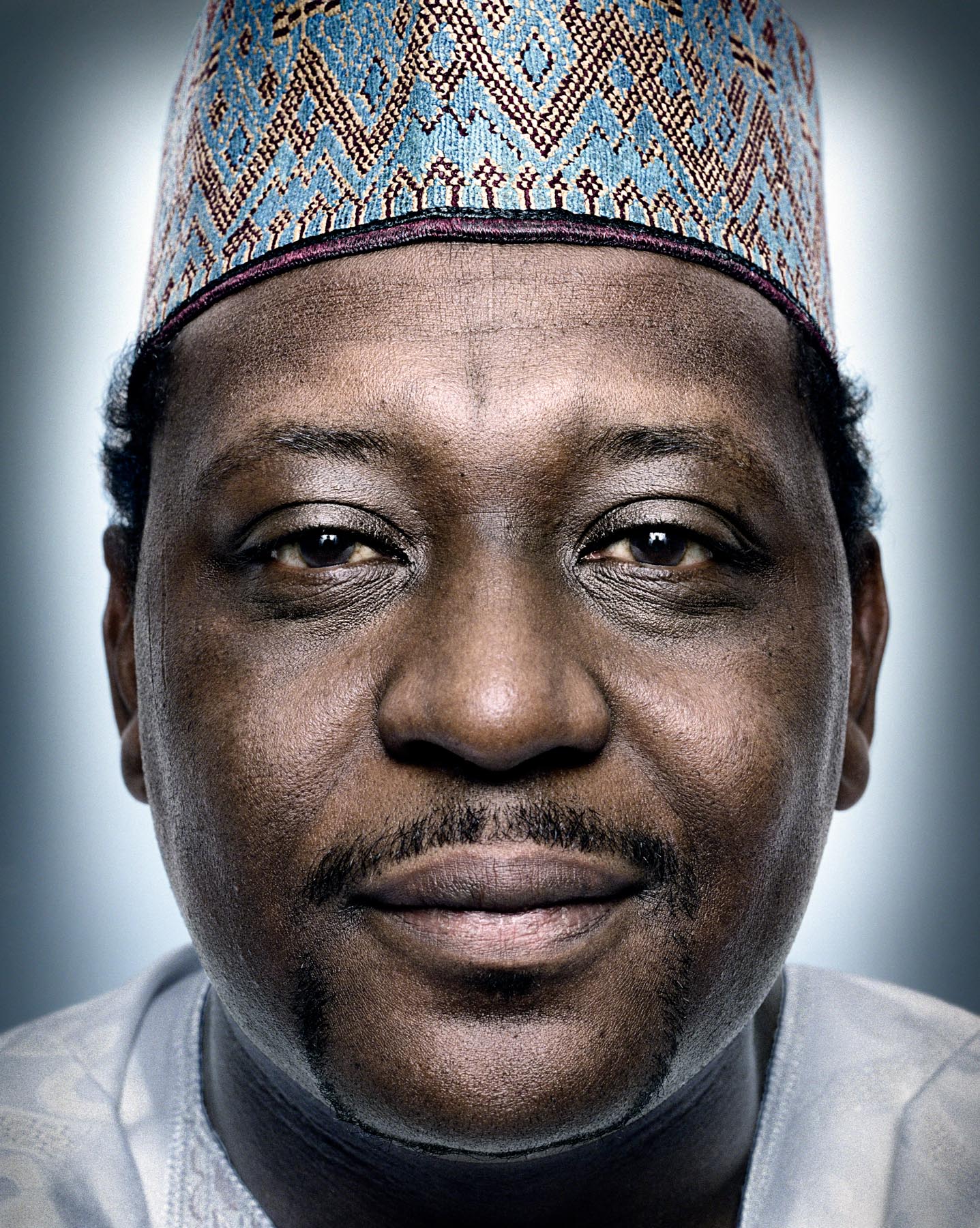 Dr. Muhammed Ali Pate
Dr. Muhammed Ali Pate uses his scientific expertise to launch maternal and child health clinics throughout Nigeria, ensuring that women and their families have access to malaria education, treatment, and prevention. Dr. Pate aims to not only provide these resources, but also to bring the community to understand why they are so important.
Elizabeth Juma
Malaria poses an enormous health and economic burden in Kenya, as a leading cause of death in the country. However, as the head of the Malaria Control Program in the Kenyan Ministry of Public Health, Dr. Elizabeth Juma is leading an effort to distribute insecticide-treated nets to about 22 million Kenyans in the next six months.
Nigerian Inter-Faith Action Association
As the largest Muslim and Christian alliance in Africa, the Nigerian Inter-Faith Action Association is mobilizing thousands of faith-leaders to support the Nigerian Government's malaria elimination efforts. Led by Sultan Muhammadu Sa'ad Abubakar, Bishop Sunday Ndukwo Onuoha, and Pastor Ayo Oritsejafor, the Alliance aims to train over 300,000 Nigerian imams, pastors, and priests to equip them with tools to educate their followers about the importance of malaria prevention and treatment.
Grace Fortunas
Originally trained as a dental nurse by the local government, community volunteer and malaria advocate Grace Fortunas now leads the malaria control program in her small village in River State, Nigeria. Miss Fortunas travels from door-to-door educating her friends and neighbors about the importance of malaria prevention and treatment.
George W. Bush
In 2005, U.S. President George W. Bush launched the President's Malaria Initiative, a five-year, $1.2 billion program to combat the disease in 15 of the hardest-hit African countries. This rapid increase of malaria prevention and treatment resources from the U.S. Government has since funded bed nets, insecticide spraying, and medicine for millions of people.
Kingsley Holgate
South African explorer and humanitarian Kingsley Holgate has journeyed across 12 African countries to spread awareness about malaria prevention and distribute bed nets to nearly one million, in coordination with national health ministries and under the banner of United Against Malaria.
Kevin Vernimb
16-year-old Kevin Vernimb is $2,000 away from his goal of raising $20,000 to send life-saving bed nets through the UN Foundation's Nothing But Nets campaign before he graduates high school. Since he was 12 years old, Kevin has sold golf balls, held garage sales, written poems, hosted basketball tournaments, and spread the buzz throughout his community to protect his peers across the globe.
Usher's New Look Academy
Tapping into the creativity of young people around the U.S., Usher's New Look Academy encourages high school students to use art to raise awareness and funding to fight malaria. A group of Los Angeles-based students, including Sydnee Stewart, Johna Rivers, Haquika Houze, and Au'Donis Bowman, organize fundraisers showcasing dance, poetry, and painting to spread the buzz about sending nets and saving lives.
Shaun Bartlett and Mark Fish
From fighting for the World Cup title to now fighting against malaria, South African soccer icons Shaun Bartlett and Mark Fish's support of the Global Fund has led other players in the community to do team up to reach the goal of ending deaths from malaria by 2015.
Mandy Moore
When American actress and singer Mandy Moore learned that a child dies every 45 seconds from malaria, she wanted to act fast. She has since travelled around the U.S. to raise awareness about malaria and to South Sudan and the Central African Republic, as an ambassador for Population Services International, to distribute thousands of insecticide-treated nets to children and their families.
Nathaniel Stafford
Global citizenship is fundamental to the Boy Scouts of America, and Nathaniel Stafford brought the movement to end malaria to his home state of North Carolina as he hiked 100 miles in nine days across five counties to raise money and awareness to send life-saving bed nets to Africa.
Pat Mahoney
As a health teacher at North Middle School in Westfield, Massachusetts, Pat Mahoney is doing her part by incorporating malaria education in her class curriculum, inspiring her seventh-grade health students to raise more than $18,000 to send bed nets through the UN Foundation's Nothing But Nets campaign.
Dr. Olugbenga Mokuolu
As a Professor of Medicine at the University of Ilorin in Nigeria, Dr. Mokuolu is calling all members of the scientific and socially-conscious communities to join the movement to end malaria. The Nigerian doctor and technical advisor for the World Health Organization works in all aspects of malaria prevention by educating communities, training workers for case management, conducting research, and putting it all into practice in the field.
Robert Brozin
Famous for its rotisserie chicken, CEO and founder Robert Brozin's restaurant chain Nando's Peri-Peri is one of the first African corporations to donate to the Global Fund to Fight AIDS, Tuberculosis and Malaria. With restaurants in eight of Africa's malaria endemic countries, Nando's uses its popularity and wide reach to fund malaria control programs and to raise awareness about malaria within African communities.
Ray Chambers
American businessman and philanthropist, Ray Chambers, expanded his investments from equity firms to people. As the UN Secretary-General's Special Envoy for Malaria and co-founder of Malaria No More, Chambers is helping to bring together the community to save lives by preventing malaria.
Rick Reilly
Eight-hundred and twelve words was all it took for sports columnist Rick Reilly to ignite a movement and inspire the UN Foundation to launch the Nothing But Nets campaign. Reilly called on his readers who had "ever jumped over a net, watched the New Jersey Nets, worn a hair net, or surfed the net" to give $10 to send bed nets. His readers responded with more than $1 million in donations in less than one month.
Solomon Danjuma
Inspired by his university professor, Solomon Danjuma sprung to action to educate and protect communities throughout Nigeria from malaria as a government and community liaison officer. For more than five years, Mr. Danjuma has brought community members together for educational sessions, including instruction on how to properly use bed nets.
Tony Blair
As Prime Minister of the United Kingdom, Tony Blair signed the commitment to the UN Millennium Development Goals and used his leadership role to renew dedication to combating malaria. Today, as Founder and Patron of the Tony Blair Faith Foundation, he continues to support work to end deaths from malaria through global, multi-faith initiatives and training of faith-leaders on the ground to promote malaria prevention messages to their congregations.
Ted Turner
When he founded CNN, Ted Turner had the vision of revolutionizing media to "open people's eyes to the news of the world." Now, the media mogul and philanthropist responsible for creating the United Nations Foundation wants to open the world's eyes and hearts to end malaria deaths by supporting the life-saving work of the UN.
Admiral Tim Ziemer
Rear Admiral Ziemer went from commanding several squadrons and naval stations to now leading the United States' fight against malaria as the head of the President's Malaria Initiative (PMI) — a historic US$1.2 billion, five-year initiative to control malaria in Africa. Since 2006, the initiative has helped 15 high-burden countries in Africa dramatically increase effective malaria prevention and treatment interventions; during 2009 alone, PMI reached more than 50 million people.
UN Secretary-General Ban Ki-moon
"The global campaign against malaria has shown what is possible when the international community joins forces on multiple fronts to tackle a disease that takes its heaviest toll on poor and underprivileged populations…The advances of recent years show that the battle against malaria can be won."
Yvonne Chaka Chaka
World-renowned South African musician Yvonne Chaka Chaka lends her voice and well-known personality to draw global attention to the impact malaria has on children and families in Africa, as a Roll Back Malaria and UNICEF Goodwill Ambassador.